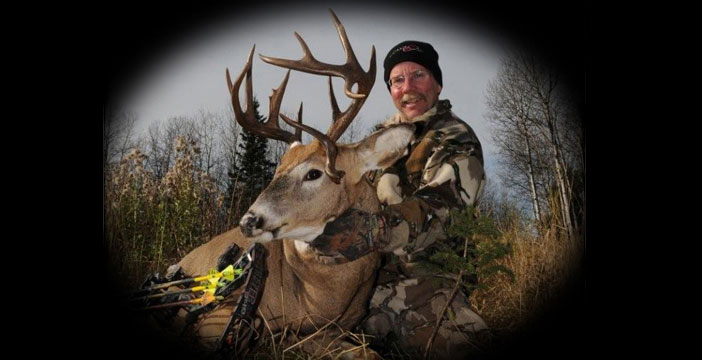 Tom Nelson and northern trophy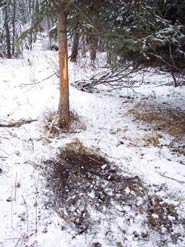 Hot Deer Sign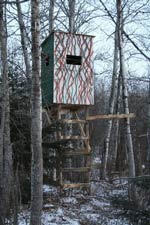 Heated blind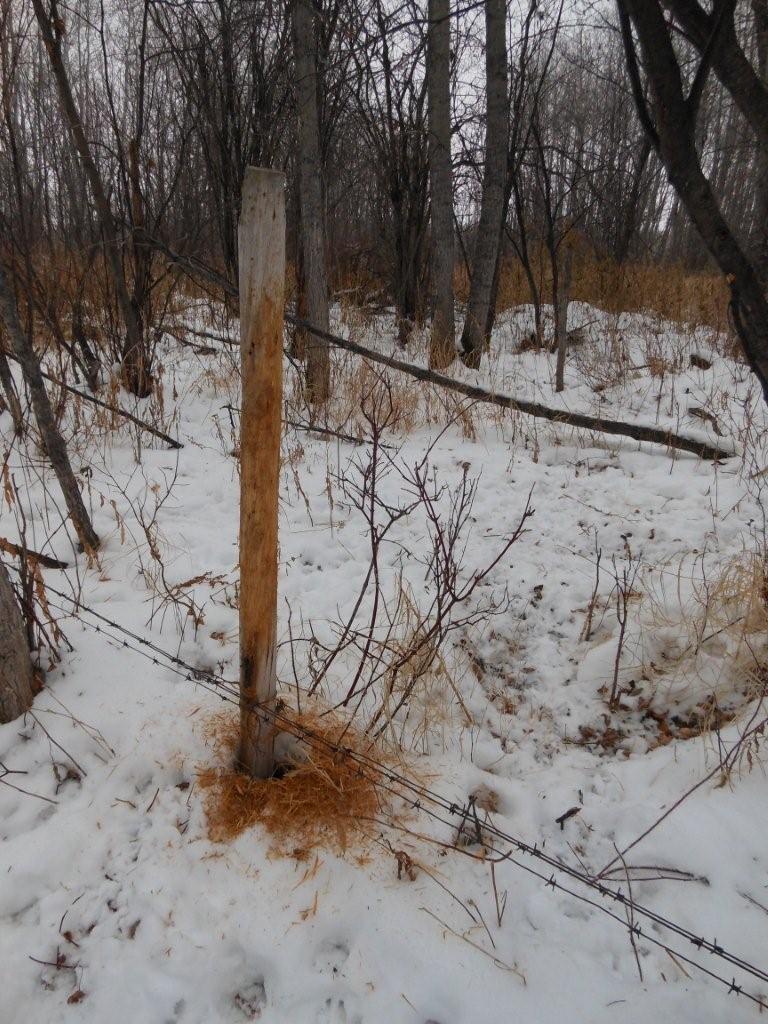 Big Buck Rub
Welcome to Canadian Trophy Quest Ltd.
Now booking for 2018 Whitetail Deer Hunts; Oct 15th - 20th (Muzzle loader & Bow only) 2 spots left, Oct 22nd - 27th (Muzzle loader & Bow only) 4 spots left, Oct 29th - Nov 3rd 6 spots left, Nov 5th - 10th SOLD OUT, Nov 12th - 17th SOLD OUT, Nov 19th - 24th 6 spots left, Nov 26th - Dec 1st 6 spots left.
2018 Spring Bear Hunts; May 7th - 12th, May 14th - 19th, May 21st-26th SOLD OUT, May 28th - June 2nd
2018 Fall Bear Hunts; Sept 3rd - 8th, Sept 10th - 15th, Sept 17th - 22nd, Sept 24th - 29th.
Our exclusive 400,000 acre outfitting area is located in the famous "Forest Fringe" region of north-east Saskatchewan. Recognized as some of the best trophy whitetail habitat in the world, this vast area contains rich agriculture crops bordered by huge expanses of uninhabited boreal forest. This combination of fantastic nutrients and limitless security cover produces eye-popping bucks in a region with minimal access and corresponding low hunting pressure.
Note: We purchased another 300,000 acre tract of land that hasn't been hunted in 5 years.
We have exclusive access to huge tracts of farmland and Provincial forest habitat and hunting regions. Many huge bucks roam the crop land but it is also possible to hunt forest trophies that have never stood in a farm field. Access to these regions is by ATV or Argo and hunting these boreal bucks is a unique wilderness experience.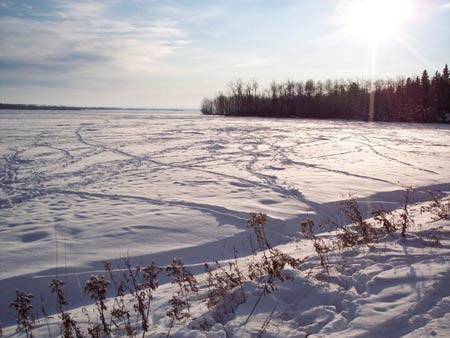 Deer Tracks on Field
Baiting deer is legal in Saskatchewan and is a popular a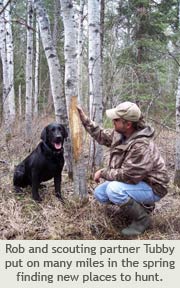 nd effective way to get a shot at a trophy. We scout year 'round to determine big buck travel routes, feeding and bedding areas and favored rutting regions. Bait sites are carefully chosen; it is not simply a matter of "chucking out grain" and hoping they find it. Huge rubs reveal monster bucks living in a region and a bait selectively situated in their travel area will attract their attention and become a regular stop when they make their rounds. They frequent the baits to either grab a bite or a girlfriend, depending on the time of season.
Archery and muzzleloader season is the last two weeks of October. Rifle season joins in for an additional five weeks beginning November 1. We also hunt trophy bucks by patterning travel habits and food sources, calling and rattling, or waiting near active scrapes, water sources or mineral licks. You'll experience well-located and comfortable ground blinds (natural and/or pop-ups) or hang-on or ladder style tree stands set up under 150 yards for gun hunters and 20 yard shots are the norm for archery. Our guides are experienced and successful bowhunters and will work hard to make your Canadian whitetail adventure a resounding success.
Crossbows are allowed during deer season.
If you are interested in hunting with Jimmy Sites and Spiritual Outdoor Adventures, contact him at the link below.